Main content starts here, tab to start navigating
Private Dining
Book an Event
Quality Bistro, a bustling steak-centric brasserie in midtown Manhattan, features two distinctive private event spaces that are available for bookings. Founder Michael Stillman, along with longtime design collaborators AvroKO, has created a contemporary brasserie atmosphere with warm textural details. High ceilings and arched windows create an airy feel in the private events rooms, which also feature custom light fixtures and extensive installations of greenery. The rooms suit a wide range of event options, from seated dinners, cocktail receptions, meetings, and social functions.
At Quality Bistro, the menu offers interesting, flavorful takes on bistro classics such as Crabcake Paillard, Chateaubriand au Poivre for Two, and Poussin Pressé with Lemon-Charred Herbs, along with a variety of enticing seafood options. A delicious selection of house-made cocktails and desserts will round out the evening with unique elements for your guests to enjoy.
Quality Bistro offers two private dining room options: The Avenue Room and The Boulevard Room that each can accommodate up to 40 guests seated or 50 for a standing cocktail reception. The Avenue and Boulevard Rooms can be combined for larger parties and can accommodate up to 100 guests for a cocktail reception or
80 guests seated.
We have long-standing relationships with some of the city's best vendors. If you need specialized audiovisual resources for your event or additional floral design, we can connect you with outstanding options.
For all inquiries, please fill out the form below and we'll be in touch soon.
For more information on arranging a special event at Quality Bistro, please contact Denise Bryant at 212-838-2554 or dbryant@qualitybranded.com.
Avenue Room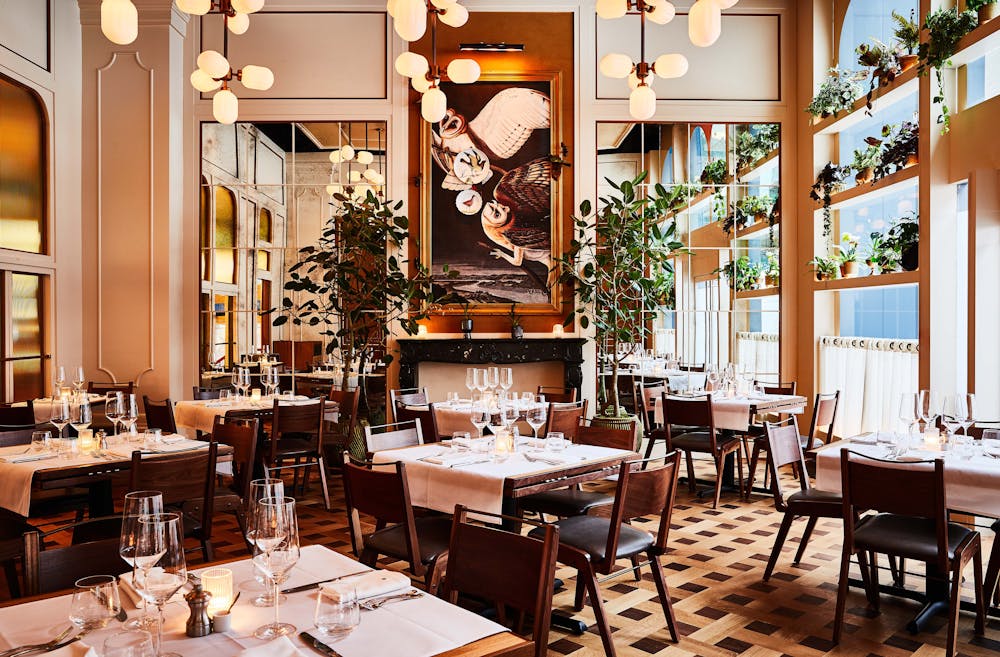 The Avenue Room features custom-designed brass lighting fixtures and antique mirrors to create an inviting space for dinners and receptions. In addition, there is a beautiful reclaimed marble fireplace with an eye-catching art feature above.
Take a Tour (Boulevard and Avenue Rooms Combined)
Capacity: Up to 40 guests seated, 50 guest reception
Boulevard Room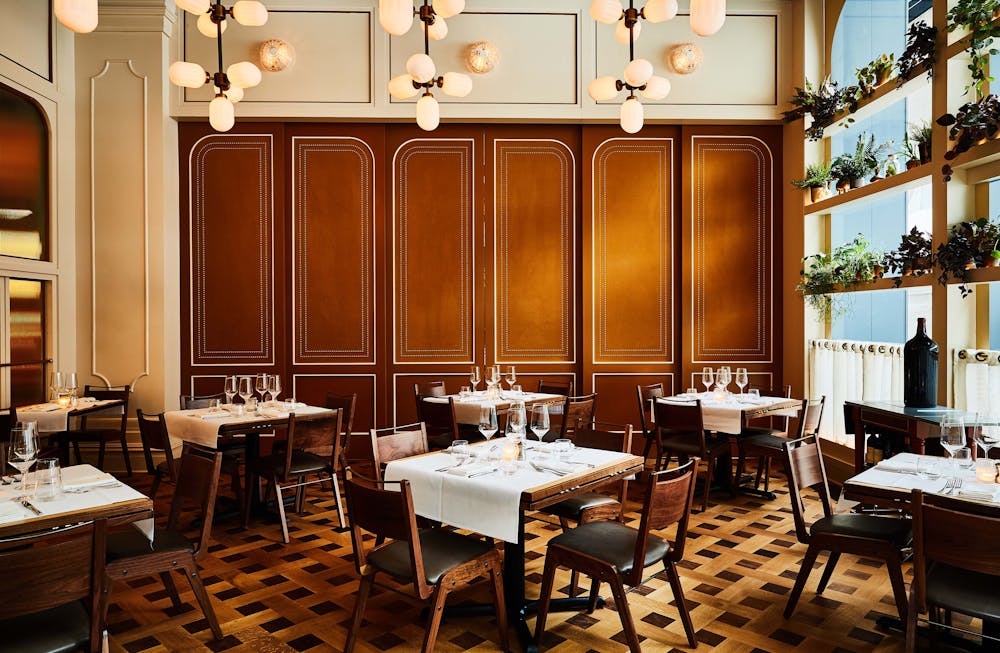 The Boulevard Room is entered up a few steps from the main dining area. Expansive, floor-to-ceiling windows flood the space with natural light. In addition, the room features interior windows that can be opened to enjoy the restaurant's energy from the dining room below or closed for presentations or a more secluded event.
Take a Tour (Boulevard and Avenue Rooms Combined)
Capacity: Up to 40 guests seated, 50 guest reception
Private Events also offered at our sister restaurants
Quality Italian - 57 Room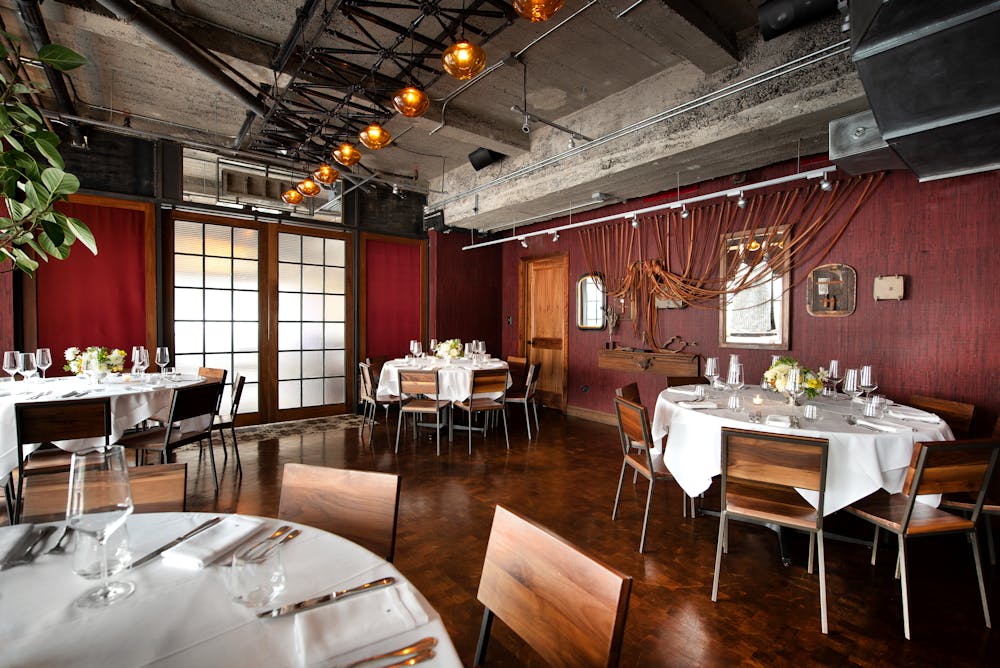 With sliding doors to adjacent spaces, this 40‑seat dining room is outfitted in reclaimed Italian newsprint dyed a rich burgundy for a warm, intimate dining experience. Antique placards sourced from butchers' guilds throughout Italy highlight a leather installation on the dining room's main wall. Another focal point is the iconic 57 window through which guests can overlook bustling 57th Street.
Quality Italian - Trophy Room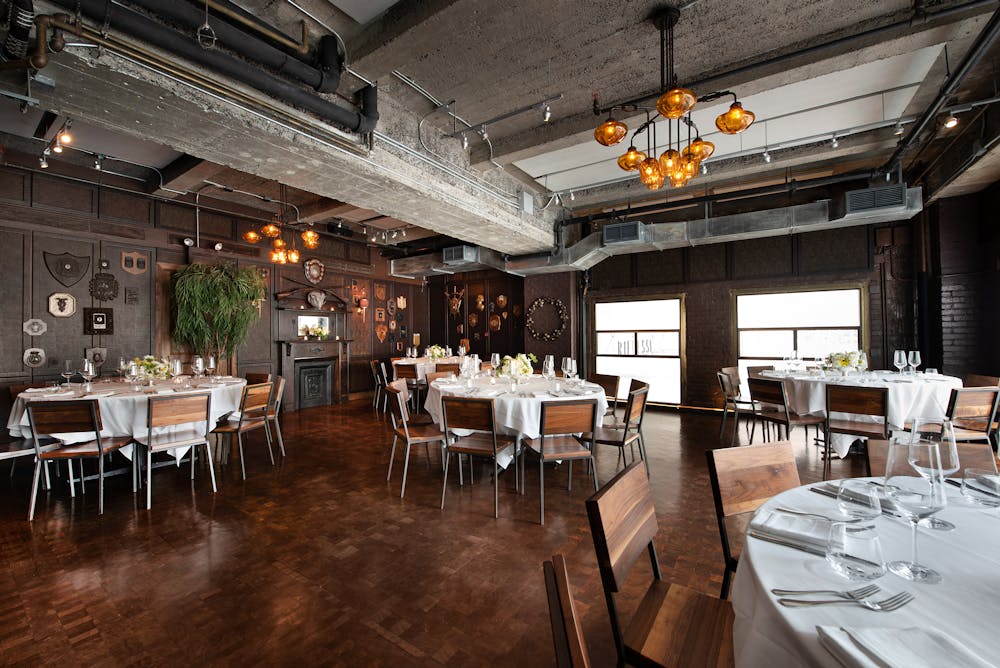 Embossed leather walls flank a faux fireplace in this 60-seat corner dining room with two walls of windows. With the charm and rustic feel of a lodge, this dining room can be adjoined to the 57 Room for more events options. This room can be accessed through our working butler's pantry, offering a private entry for your guests.
Quality Italian - Standing Room
The Standing Room at Quality Italian is a semi-private event space on the first floor, featuring a dedicated full bar, antique apothecary shelves with curio, and a fully retractable door that can be opened for an al fresco-style event. Please note this room is not soundproof.
Capacity: 30 guest reception
Quality Meats - Fireplace Room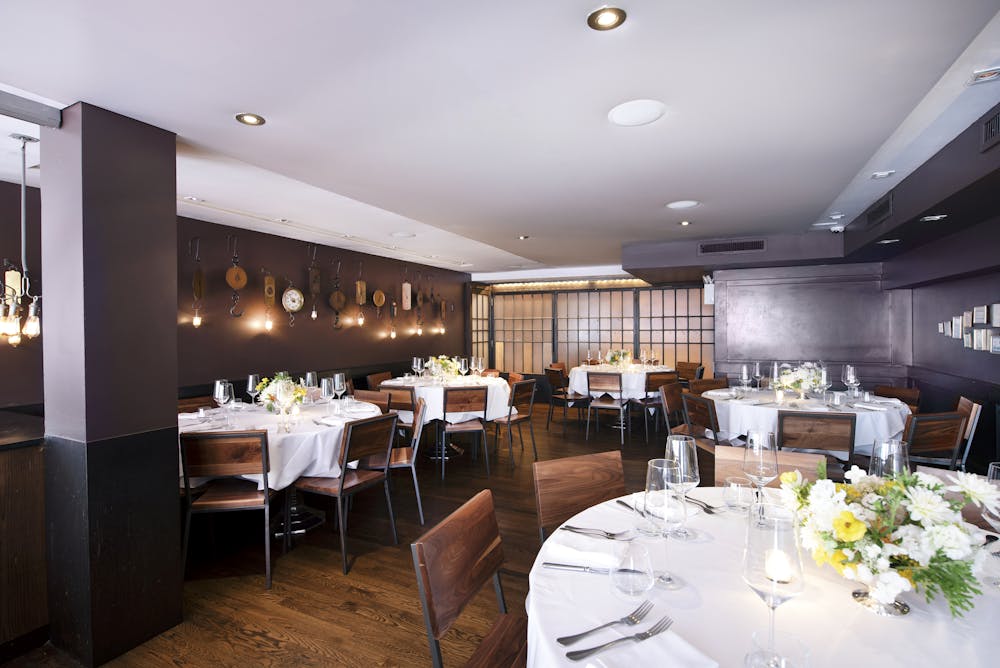 The Fireplace Room can be separated from the main dining area by retractable steel‑paned doors. The room features stainless steel wainscoting and a working steel fireplace. Capacity is up to 40 guests seated or a 65 person reception.
Quality Meats - Butcher Room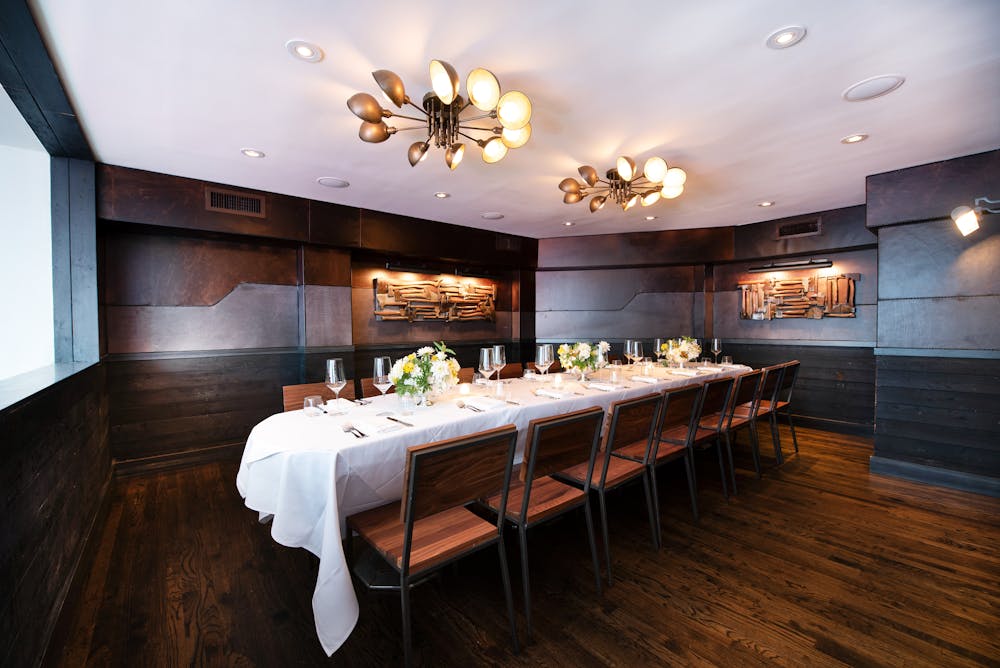 The Butcher Room is available for small dinners, cocktail receptions and to be used in conjunction with the Fireplace Room. The room is accented by vintage cleavers. Capacity is up to 24 guests seated or a 30 person reception.
Quality Meats - Sauna Room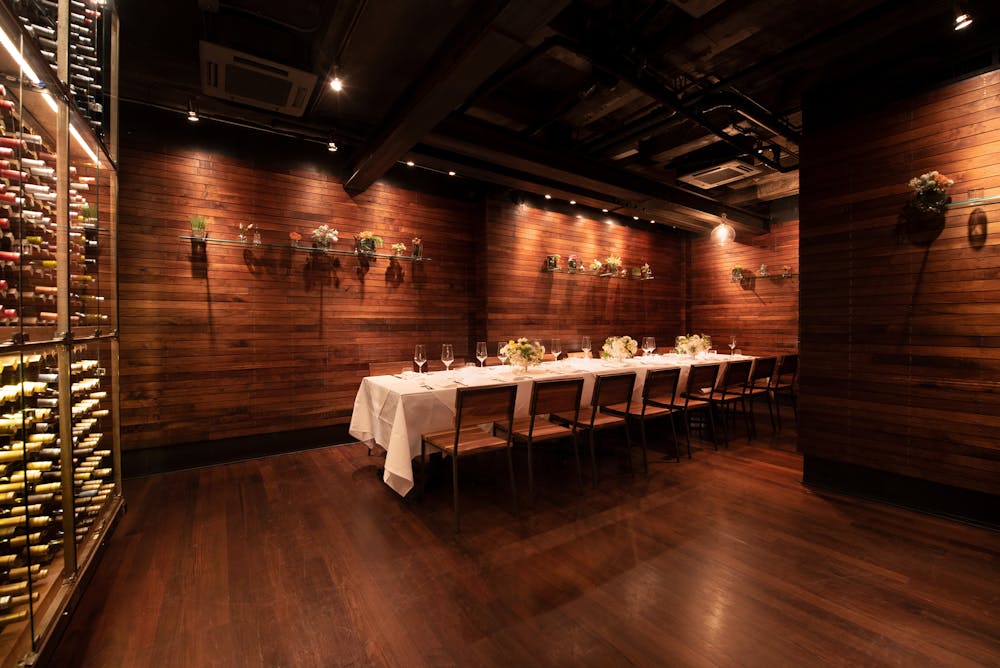 The Sauna Room is a semi-private event space on the first floor, allowing access to the main restaurant's energy. With walnut wood walls and a lit wall of wine cases, the room has a warm, industrial feel that is both modern and inviting. There is a sliding steel and glass door that creates some privacy from the main dining room. Capacity for the Sauna Room is up to 26 guests seated or a 30 person reception. Please note this room is not soundproof.